ABU DHABI BRANCH
Abu Dhabi Island, Al Salam Street Behind Abu Dhabi Municipality And FAB Bank Heirs. Of Ibrahim G. Sultan Al Suwaidi Building ONLINE FURNITURE – Showroom no. S2 Abu Dhabi
DUBAI BRANCH
Risala Furniture LLC 9 24 A street, Al Quoz 1 Dubai – United Arab Emirates
Paperback vinyl wallpaper
Don't think about painting if you want to enhance your home decor. Think quality work A wallpaper. Wallpaper allows you to decorate your home or company with attractive graphics without hiring a professional artist. You may produce vivid colors, fascinating patterns, and artistic finishes in just a few hours. Wallpaper used to be easily torn and could not resist sticky situations, but it has witnessed significant advancements over time. You may now purchase vinyl wallpaper, which comes with several advantages. Let's first learn what paperback vinyl wallpaper is
Backed vinyl wallpaper consists of a paper (pulp) backing laminated to a solid vinyl sheet. This home wallpaper is durable, peel-able, washable, moisture-resistant, and stain-resistant. It is also known as solid sheet vinyl wallpaper, and it needs extra care during installation. Paper Backed vinyl wallpaper can be used in most home areas because it is moisture resistant, stain-resistant, and grease resistant.
Are there advantages to installing paperback vinyl wallpaper? 
Answer is yes!! There are many advantages. Look further
Intended to Hide Flaws
Are there any flaws in your walls? A superficial layer of paint will reveal small cracks, uneven sections, and poor finishes, but the vinyl paper will hide these flaws. The thicker wallpaper will readily conceal these imperfections and give your walls a polished appearance. If you want to cover troublesome areas, richly textured paper is the way.
Cleaning is simple.
Vinyl wallpaper is incredibly simple to keep clean, and it can typically be wiped away with a moist rag to restore its original appearance. Because stains rarely penetrate the wallpaper, they will remain longer. This feature is handy for families with active youngsters, as it helps the wallpaper stay longer. When you choose this long-lasting, low-maintenance product, you'll save money in the long term.
Optional Extras
You are not obligated to use one of the offered wallpapers. Custom paper may be created to enhance your home and provide the perfect final look for any area. Create a gorgeous mural for your dining room or have an artistic design added to your bedroom to increase the value of your home. When you pick vinyl to cover your walls, anything is possible.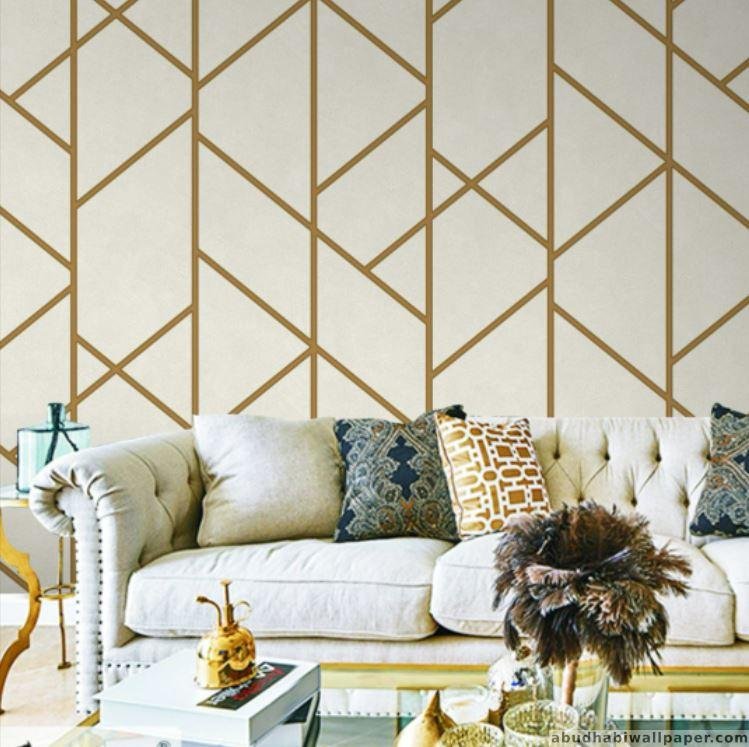 Consider a more spectacular finish for your home's walls instead of just painting them. Wallpaper is long-lasting, attractive, and easy to maintain. Vinyl-coated wallpaper is water and grease-resistant and can be used in any room. Allow the professionals to hang your new wallpaper for a seamless look you'll adore. Here Abu Dhabi wallpaper helps!!
Why choose us? 
These are just a few of the many paperback vinyl wallpaper designs offered by Abu Dhabi Wallpaper. These wallpapers can be customized to match your demands and add a stylish touch to your interiors and exteriors. They also come in a range of price points, from a plain design to a beautifully artistic wallpaper with high material quality. The quality of the wallpaper, regardless of the style of wallpaper you choose, becomes a significant factor in determining its longevity!